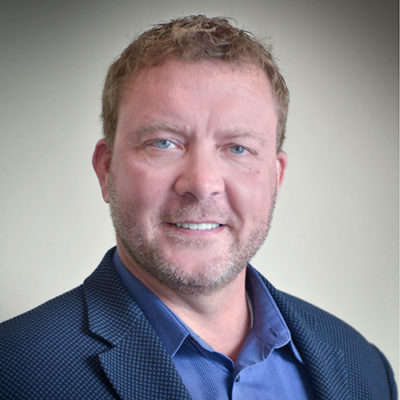 Gordon Whitten
Principal & CEO of I See It Ventures, Inc.
Gordon Whitten is a successful entrepreneur with over 25 years of experience launching new companies, serving on leadership teams, and raising over $50MM in capital investment.  At age 14, he dreamed of his first business and started a lawn mowing company.  Since 1994, he's launched 6 businesses, served on the leadership team of 3 additional companies, and created over 800 jobs.   
Originally from the town of Harvard, NE, population 1,000, Gordon's small town roots quickly blossomed into big city entrepreneurial talent.  A hard work ethic was instilled in Gordon at a very young age. He lived on an acreage in the middle of cornfields and worked from the time he was eight years old. In high school he proved to be a talented football player and was selected to play in the 1989 Nebraska Shrine Bowl All Star Game where he was named offensive MVP.  Gordon graduated with Honors in Business Administration from Hastings College and was the first player in Hastings College history to be named First Team All American and Academic All American simultaneously.  During college, Gordon also started a business and developed his first patent for an innovative, adjustable bed loft system for dorm rooms. 
After college, Gordon moved to Lincoln and developed, Champions Fun Center, a seven-acre family-oriented, fun-plex.  At the age of 22, he raised $2 million in investment capital from an investor he worked for in college. After building Champions Fun Center into a successful business, driving over $1.5 million in revenue per year and employing over 100 people, he sold his interest in the company during the late 1990's.  In 1999, he started a technology consulting partnership in Lincoln called Capstone Technologies.  The company serviced CSG Systems, Inacom, and PSI in Omaha, and is now the third fastest growing company in Nebraska. In 2000, Gordon developed a tax saving software product, ItsDeductibleTM, that increased refunds to taxpayers who donated items to charity. ItsDeductibleTM was featured on the front page of the Wall Street Journal which led to a partnership with H&R Block for national distribution.  This peaked the interest of Intuit, maker of TurboTax, who acquired the company in 2003 and hired Gordon as a Vice President of New Product Innovation.  After successfully integrating ItsDeductibleTM into every copy of TurboTax, he advanced the company's new product development.  In 2007, Gordon illustrated a boarding pass advertisement idea on a Panera Bread napkin that evolved into his next venture. Sojern launched with an airline boarding pass advertisement product and data partnerships with six leading U.S. airlines.  As the advertising industry evolved and transitioned to a digital focus, Sojern pivoted from advertising on paper to connecting with travelers as they searched and booked their trips online via multiple advertising channels.  After advancing the company from a $20 million investment capital securement, Gordon left Sojern in 2011.  Five years later, he revolutionized iPad driven LED scoreboards for high schools and colleges through ScoreVision.  He went on to form I See It Ventures, Inc. to develop and invest in numerous companies with partners and outside investors to provide quality technology products and services to multiple industries.  His businesses have earned special recognition.  Intuit awarded Gordon with their coveted CEO Leadership Award, Capstone Technologies has become the 3rd fastest growing private company in Nebraska, and Sojern achieved a $350MM evaluation in 2018.
In 2019, Gordon became involved in Opportunity Zones through researching, traveling, and seeking locations to invest.  After visiting Phoenix, Las Vegas, Orlando, Chicago, and numerous other locations, he determined the best Opportunity Zone to focus on was here in the Omaha Metro.  Given Ralston's central location, aggressive business development interest, and exciting new Hinge Project, Gordon moved I See It Ventures, Inc. to Ralston and launched his new business accelerator and real estate development project.  Gordon currently lives in Omaha and offices in Ralston where he is looking for investments in real estate and exciting new companies to locate within the Opportunity Zone.  Gordon has three children and a variety of interests including Husker football, live music, and traveling.